An organization could go out of business as a result of loses due to poor management of Health and safety in the workplace.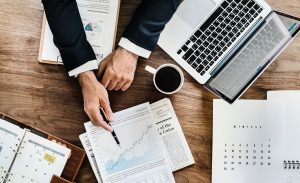 Although the workplace might look safe, a company's financial margin can be wiped out through compensation claims resulting from unsafe work practices. As such, the financial survival of any organization can hinge upon a single catastrophic accident or even series of much smaller ones.
The financial costs of poor health and safety procedures can be broken down into direct and indirect (uninsured) costs. It is therefore essential that a company's health and safety consultants/personnel create processes that seamlessly integrate safety into all operations and activities.
Every year, losses running into millions are incurred by companies in the United Arab Emirates as workplace injuries and accidents occur. Unfortunately, these are the direct costs – indirect costs are even greater despite their hidden nature.
Most companies assume that their liability insurance covers them for the full cost of accidents and claims in the workplace. However, research has shown that the insurance costs of accidents are only the tip of the iceberg when it comes to determining the full cost of an accident.
The direct costs are those costs that are accrued directly from the accident and are quite easy to calculate. They include the medical costs and the compensation payments made to the injured workers. Direct costs are usually insurable by businesses.
Indirect costs are the less obvious results of an accident that must also be paid for. The indirect costs created by accidents are generally not immediately seen. But, they too must paid for out of profits made by company's business activities. The indirect costs include:
Time away from the job that is not covered by workers' compensation insurance
Salaries of other employees though not injured but took time away from their duties look after or help the injured worker
The cost of damages to equipment and properties that have been involved in the accident
The additional cost created by the accident (example; lost production, additional supervision, additional heat and light etc created by change in production.)
The overtime payments made to the supervisor for time spent on any activities related to the accident. This can include caring for the injured, investigating the accident and supervising the activities necessary to resume the operation of the business
Costs associated quickly having to write and create new health and safety policies and procedures, attend Health and safety courses, HSE training, and repositioning employees in order to resume production
Medical bills not covered by insurance but are paid by the employer, g. treatment facilities, first aid equipment and supplies
Decreased productivity of the injured employee on their return to work due to restricted movement and/or nervousness and cautiousness on the part of the injured employee or on doctor's instruction
Legal fees such as prosecution fines or associated costs brought about by any enforcement action following the accident
Higher insurance costs following the accident/incident
Higher staff attrition rates as current staff lose confidence in the company and look to work elsewhere
Cost of hiring and training new staff to replace workers during their absence
Cost of recruiting temporary agency staff whilst new permanent staff are found
The loss of a revenue stream for a contract
Possible barring from applying for or tendering for future similar work
Damage to the companies public image or good standing amongst clients
Negative impact on customer relations due to reduced quality, timing or service
Loss of client loyalty due to negative publicity