Safety is defined as any process undertaken to prevent or mitigate injury to a person, or damage to the environment and assets. It is a basic human right.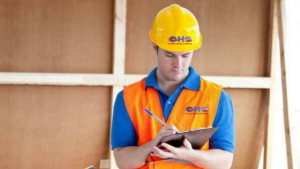 But safety systems are not as easy to implement as most people would like to believe. This article deals with the best practices, which, if implemented, will keep both you and your employees safe at work.
Statistics shows that workers in the United Arab Emirates (UAE) suffer on daily basis as a result of occupational accidents or work-related diseases. Statistics also indicate that millions of people all over the world are negatively affected by non-fatal work related injuries and illnesses; many of such result in lost time and extended absences from work.
Any competent Health and Safety consultant understands that an employee's safety is fundamental to the success of the company's Health and Safety management system. Of course, it is not debatable that a company's productivity and profits are also directly linked to a safe workplace and systems. As such the need is to provide a workplace that is free from hazards. This can be achieved through the following:
Policy and Procedures: The Health and Safety policy is a document that demonstrates how everyone in the company is committed to providing a safe working environment. It outlines how safety will be achieved in a workplace. Procedures on the other hand are plans showing steps that guide how tasks should be done.
Policy and procedures are the foundation on which all safety key performance indicators should be based, measurable targets can then be developed.
It is good practice for a company's Health and Safety consultants /personnel to ensure they develop a policy that highlights the roles and responsibilities of the people charged with safety duties.
Planning: As the quote says "When you fail to plan, you are planning to fail," Proper planning of Health and Safety objectives and targets will ensure the hazards arising from work activities are identified and adequately assessed to control the associated risk.
It is then the duty of Health and Safety consultants and/or safety committee to consult employees about any changes that could affect their health and safety.
Training/Competency: Skilled and experienced employees make all the difference in the workplace safety plan.
Employees need to know how to do their work safely, so engaging with and ensuring that employees are well trained and competent in their job roles will drastically decrease the incident/accident statistics that could occur.
Regular training on the safety rules and guidelines will promote the general health and safety awareness of the workforce thereby bridging the knowledge gap that could impact on safe practices.
Health and Safety training can happen through different channels such as class based, online training, toolbox talks, written instructions on safe work procedures etc.
Safety Culture: Establishing a good safety culture comprises of the management and HSE consultant's commitment to ensuring the workplace is safe through means such as; establishing specific practices for dealing with workplace hazards, creating opportunities that put safety at the forefront, continuous training and learning, putting in place mechanisms for identifying and reporting workplace hazards etc.
Workplace Inspection: Regular checks of equipment, tools, safety procedures, personal protective equipment, exit routes and the general workplace will ensure that all hazards are identified and controlled.
This will eliminate the possibility of an incident occurring and can be performed in a variety of ways such as walk through of the facility, or having a meeting to discuss observed hazards in the workplace. A checklist is an essential tool when conducting inspections and is employed so that inspections will focus on specific items and record them for future reference.
PPE: Personal Protective Equipment (PPE) which includes items such as respirators, gloves, helmets, boots, face shields, goggles, hearing protection etc. is the last line of defence against workplace hazards. These acts as barriers, protecting employees from injuries that could otherwise be serious.
Provision of an adequate personal protective equipment base for on the job functions as well as ensuring that employees comply with regards to using the equipment correctly is a major step in ensuring the safety of the workforce.
Putting all the steps above into perspective, it's true to say that safety as a key part of any business cannot be over emphasised. It should not be an after thought, rather an important tool to the general success of any business. Employees are any company's greatest resources and should be protected from all work related harm.