Hazard in the workplace is anything that has the potential to cause harm, whereas the risk is the likelihood that the harm will occur from exposure to the hazard. Workers of different businesses within the United Arab Emirates are exposed to specific health and safety risks due to their operations. As such, it is essential that health and safety consultants identify and understand these risks, particularly those that have the potential to cause people serious injury or illness.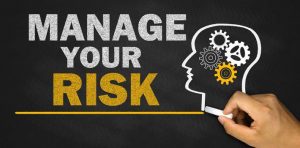 Reducing these risks and ensuring a safe workplace involves doing what is reasonable, practical and can be done to eliminate or, where they can't be eliminated, minimize those risks. This is referred to as proportionate risk management. It is therefore crucial that the focus of a company's senior management should be on prioritizing risk in the workplace, that is to say, managing the most significant risks before managing less serious ones through an ongoing review of work activities to identify any new risks that need to be managed.
The duties and liabilities of senior management in the UAE can be either statutory ie pursuant to any legislation, law, and regulation issued in the state. Or, contractual, based on a management or employment contract. There exists several laws and resolutions governing the duties and liabilities of the Managers and Directors in the state (whether local or federal), including, but not limited to:
UAE Civil Transactions Law No. 5 of 1985 as amended (the "Civil Transactions Law"), regulating the contractual responsibilities of Managers and Directors, either on an employment or management contract or a POA;
UAE Commercial Transactions Law No. 13 of 1993 (the "Commercial Transactions Law"), this includes provisions regulating Senior Management (e., Managers' and Directors') liabilities in certain situations, such as companies' bankruptcies;
UAE Commercial Companies' Law No. 2 of 2015 (the "Companies' Law");
Federal Penal Code No. 3 of 1987 as amended (the "Penal Code");
The Resolutions issued by the Securities and Commodities Authority in the UAE (the "Authority"), including Resolution No. 7 of 2016 on institutional discipline
Under these laws and resolutions, senior management has a legal duty to protect the health and safety of their employees and others against factors affecting the safety of a workplace. In the UAE, there are manny factors which could affect a worker's health; they include; physical factors such as temperature and humidity; chemical factors such as fumes and poisonous gases; biological factors such as viruses, parasites, germs and infectious diseases – for which the government has introduced annual pre-screening tests. There are also psychological and social effects such as accommodation matters and relation with employers as well as mechanical factors such as safety and cleanliness of buildings/facilities.
For an identified risk to be adequately managed and reduced in a workplace, the Senior Management needs to understand their responsibility and holistically ensure the implementation of major articles of the regulations summarized below:
Development of health and safety policies and full understanding of their duties and responsibilities as stated in the policies.
Commitment to health and safety objectives and impressing upon site management and staff the importance of its implication.
Engaging the services of competent health and safety service providers as well as acting upon the recommendations and advice made by the Health and Safety consultants.
Informing each worker at the time of recruitment of the dangers associated with his occupation and of the protective measures he must take, and display detailed written instructions in this regard at the strategic sections of the workplaces.
Ensuring that Risk Assessments of all jobs, as well as the Method statements for all operations, are done prior to commencing any project. These should aid the development of the health and safety plans as well as the coordination of the activities of all contractors so that they comply with health and safety laws.
Provision and maintenance of work tools and equipment to ensure safety.
Provision of proper HSE courses and HSE certifications for operators of plants and equipment by utilizing the services of health and safety consultation service.
Providing and maintaining in good order, adequate, suitable welfare and fully equipped first aid facilities.
Encouraging high standard of housekeeping and hygiene to reduce the risk of accidents within the workplace while also providing adequate ventilation, lighting, drinking water, worker amenities and sanitation/toilets in each workplace.
Display detailed instructions in a conspicuous position (in English / Arabic and another language understood by the worker) at the workplace indicating measures to be taken to prevent fire and/or protect the workers against hazards to which they may be exposed while performing their work.
Encouraging safe work practices as well as prompt reporting and monitoring of dangerous occurrences and certain work-related illnesses and diseases.
Retainership/agreement with medical institutions, clinic or hospital holding a valid license issued by licensing authorities in UAE to carry out pre-employment and subsequently, periodic detailed medical examinations at intervals of not more than 12 months on workers who are exposed to the danger of contracting any of the infectious/ occupational diseases.
In conclusion, the range of risks within a workplace in the UAE goes beyond health and safety. Some other factors include quality and environmental and asset damage, as such issues in one area could impact another. Therefore,  top on the list of the many duties and responsibilities of senior management should be the holistic assessment of workplace risk and ranking them in order of importance as well as taking actions to control them.
Total compliance with the established legislation will aid the senior management to avoid violations as any violation or breach may expose both themselves, and the company, to substantial liabilities, whether civil or criminal.