When considering factors such as injury, high incident and fatality rates, it's a known fact that  implementing a robust and successful Health, Safety and Environmental Management System (HSE-MS) will reduce the accident rates, protect the company's physical and human capital assets – ensuring financial and non-financial benefits to the project and the company
A Health Safety and Environmental Management System (HSE-MS) is an integrated system developed and implemented to protect the environment, human health and ensure the safety of workers. It has been proven to be the backbone of an organization's safety culture. As part of the United Arab Emirates commitment to protecting the health and safety of all workers and managing issues relating to workers, in the Emirate of Abu Dhabi an occupational health and safety regulatory framework has been implemented with the mandate of an HSE-MS across all sectors through the OSHAD System Framework (OSHAD-SF). This framework was developed for the management of performance and risk assessment and to provide a comprehensive framework for workplace HSE Management at Emirate level.
Work is regarded as an economic activity, as such issues related to Health Safety and Environment cannot adequately be dealt with without systematically looking into their economic dimensions.
However, studies have shown that a commitment to an HSEMS does not just reduce injuries and fatalities, or lower compensation costs. It also reduces the cost and likelihood of penalties, leading a significant impact on productivity and the financial performance of an organization. In line with these, OSHAD introduced a cost component in their incident reporting requirement (OSHAD-SF Form G1) as seen in OSHAD-SF v2.1. This clearly shows the parameters/areas of cost as it relates to organizational operations to include:
Injury Cost (Treatment, Hospital, Transport, Insurance, etc.)
Legal Cost (Compensation claims, judicial prosecutions, etc. – Federal Law No. 8)
Productivity Cost (Business disruptions, Delays, Production loss/day, Material, Salaries, etc.)
Asset Cost (Property, Machinery, Equipment, Structure, Vehicle, etc. – Repair & Maintenance)
Asset Cost (Property, Machinery, Equipment, Structure, Material, Vehicle, etc. – Replacement)
Enforcement Action (Penalty Issued by Authority)
Incident Scene / Area Restoration Cost (arrangements for making safe, clean-up, etc.)
Other Cost relevant to / associated with the Incident
The statistics, as maintained by regulators such as OSHA in the United States, estimates that organizations spend approximately $170 billion a year on costs associated with work-related injuries and illnesses; these unbudgeted expenses eat deep into the profits of the organization. On the other hand, businesses that have established and implemented robust Health, Safety and Environment management systems have a reduced injury and illness costs by 20 to 40 percent. (Reference: OSHA Publication – Safety & Health Adds Value to Your Business).
Suggesting that a significant saving in cost could be achieved through the effective prevention and control of workplace incidents will lead to a definite improvement of business revenues.
It is paramount that companies all over UAE should be aware that the aim of an HSE Management System is not to generate revenue, instead it is put in place to create profit through the reduction of safety risk and the potential of the accident occurring in the workplace.
Without mincing words, where safety is concerned cost has always been a bone of contention, and some company's management are concerned that safety is an expensive venture. By putting a price tag on Health and Safety they unknowingly apportion a price on their worker's lives and well-being.
Notwithstanding, researches have shown, for every 1AED invested in the health and safety, the organization is expecting a return (ROI) of 2-6AED in direct and indirect costs.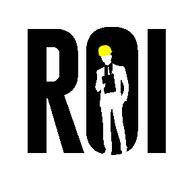 Return on Investment – ROI can be defined as "a type of cost-benefit analysis conducted from an investor's perspective representing a project's net output i.e. Cost savings and/or new revenue that results from a project less the total project costs, divided by the project's total inputs (total costs), and expressed as a percentage."
In summary, the HSE Management System is vital for any business not only because it helps to control incidents, but also because it significantly contributes to productivity and revenues. Implementing a strong HSE-MS cannot be over emphasized, it comes with numerous benefits which include but are not limited to the following:
Improvement in HSE performance
Reduction in incidents
Reduction in absenteeism
Motivated and productive workforce
Legal compliance
Uninterrupted business leading to boosting productivity and competitiveness
Enhancement in the entity's image and reputation leading to an improvement in client and supplier relations